Product Details
Let's take a drive around the park!  Use this play pack to build a small block with a little greenery in the center – make it a park, build a house or leave the green out.  It's up to you!   This play pack consists of 9 SLAB Lite (no MDF).  Available on Gray or Black SLAB Lite.
SLAB Lites included in this Play Pack:
1 Curve 1
1 Curve 2
1 Curve 3
1 Curve 4
2 Non Stop Roadway Horizontal
2 Non Stop Roadway Vertical
1 Classic Green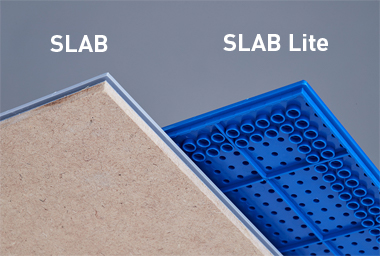 SLAB Lite – Thicker plastic, in-molded ridges for unparalleled stiffness
SLAB – Thicker plastic backed with 3/16" MDF for the ultimate strength and rigidity
Create Your Own Custom Slab or Slab Lite!
The sky is the limit when it comes to creating your own custom SLAB scene. Amazing realistic graphics pop straight from your imagination onto the SLAB. Design a custom classroom experience, an innovative display, or the most epic play scene ever. Contact us with your wildest dreams.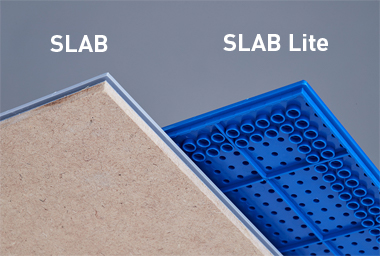 Or call us at: 877-882-4438 ext. 0